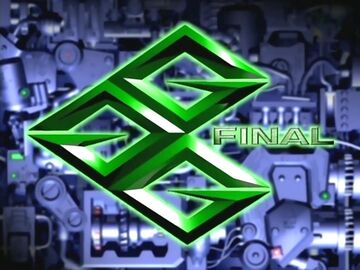 The King of Braves GaoGaiGar Final (勇者王ガオガイガー FINAL Yūshaō Gaogaigā Fainaru?) is the OVA sequel to the 1997 anime television series The King of Braves GaoGaiGar. The series begun in 2000, created by Sunrise's internal "Studio 7" under the direction of Yoshitomo Yonetani.
Plot
The series is comprised eight episodes and is chronologically set after the events at the end of the original television series, featuring new and returning characters from the television series and other GaoGaiGar media. Notable inclusions are the return of Mamoru and Galeon; the first anime appearance of Renais Kerdif-Shishioh, Guy's cousin from GGG's sister organization Chasseur (as first seen in the novel "The King of Braves GaoGaiGar: Queen of Leo <Leon Reine>". as well as GaoGaiGar's successor mechanoids GaoFighGar and Genesic GaoGaiGar.
See Also
Community content is available under
CC-BY-SA
unless otherwise noted.